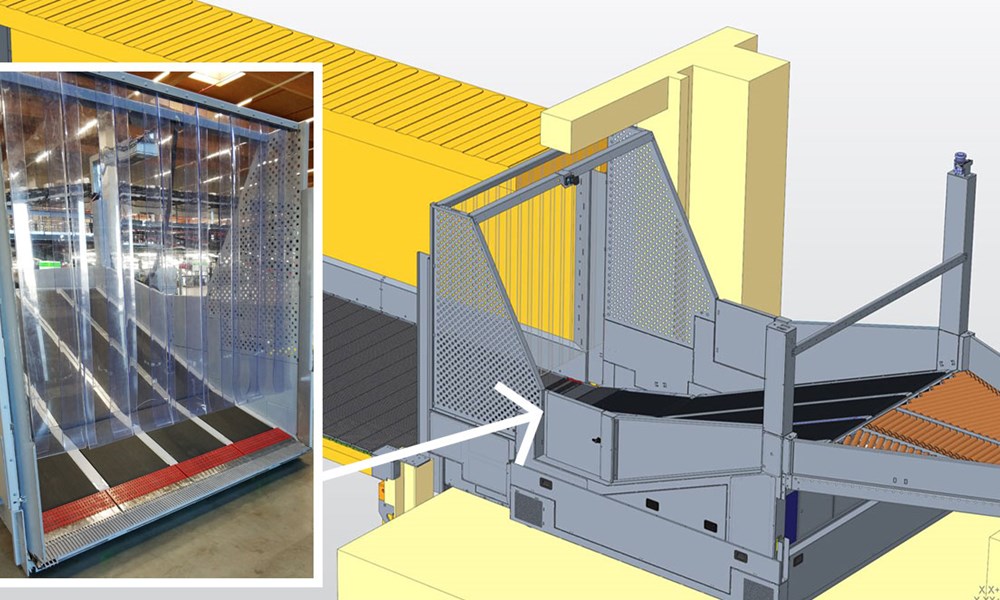 Acquisition brings Automatic Unloading
Caljan has just acquired 100 percent of the shares in PHS Logistiktechnik GmbH, a company specialising in automatic unloading.
The company was established in March 2017 as a joint venture between Austrian Post and two mechanical engineers driven by a need to continually raise the bar. The aim was to develop an automatic system for unloading swap bodies and trailers filled with parcels and packages. Their automatic unloading solution was introduced to the market in 2018, when it received the 'Innovation Award' from PostEurop. Since then, the equipment has proved daily that automating the unloading process increases capacity significantly.
Henrik Olesen, CEO of Caljan, sees the acquisition as an exciting possibility to help parcel carriers and retailers around the world handle loose cargo more efficiently.
"The acquisition goes hand in hand with our long-term growth strategy. With e-commerce growing by double digits year on year, we are continually on the lookout for new ways of automating the loading/unloading process."
Complementing Caljan AutoLoader perfectly, the newest addition to the Caljan product offering will be marketed under the name Caljan AutoUnloader. This acquisition means Caljan is able to provide retailers and parcel carriers with fully automated handling processes; when loose cargo arrives at the distribution/fulfilment centre as well as during the shipping/despatch process. Only one employee at each end is need to supervise the process. 
A new subsidiary has been established in Austria, Caljan Austria GmbH, as the dynamic engineering team behind AutoUnloader, Andreas Wolfschluckner and Matthias Fritz, will become part of Caljan's innovation team. Karsten Beuchert, Director Engineering and R&D is very pleased.
"Being able to identify and understand the root cause of a problem is key to developing a solution to fix it. AutoUnloader demonstrates that this is exactly the approach taken by these creative engineers and we are delighted to welcome them onboard."  
With this acquisition, Caljan strengthens their vast product range as loading and unloading specialist – now offering manual, semi-automated and automated solutions.